Hello Crushie Lovers.
It is officially an amazing month. For the rest of August you can get 30% off your online purchases. If you haven't already bought new sunnies to go with the rest of your new wardrobe for Fall, GET ON IT!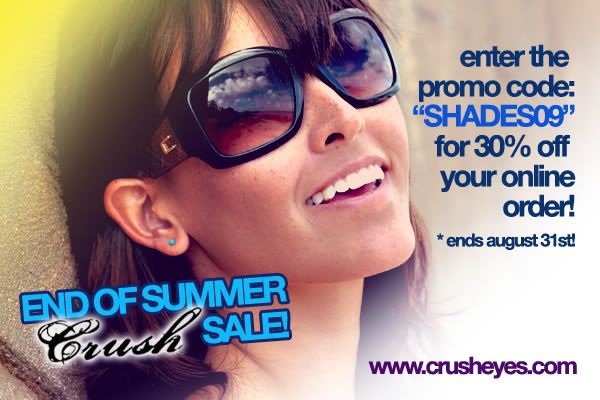 Truly amazing.
And if you're a guy, or know a guy who needs some new shades ...
our brother company, KREED is having the same Promotion til August 31st!!
Have fun shopping!!
www.crusheyes.com
www.kreedeyes.com